I just graduated in data science and engineering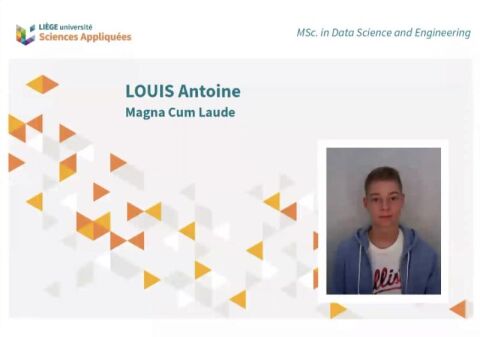 That's it… I'm an Engineer!
Just received my MSc. degree in Data Science & Engineering from the University of Liège with Magna Cum Laude.
What a rich journey it has been. Here are some key lessons I learned during my studies:
Join a student club. This simple decision has made me grow tremendously as an individual. I learned so many valuable skills such as teamwork, effective communication and solidarity, but most importantly I made friends for life.

Go abroad. The Erasmus exchange program is an incredible opportunity. During my stay in Finland at Aalto University, I had the chance to discover a wonderful country and a completely new culture, but also to work with students from all over the world.

Follow what you love and don't give up. The first and only exam I failed was the "Introduction to Computer Science" course in my first year. Even so, I knew that this was the field I wanted to go into because I was so impressed by what you could create with just a few lines of code. So I redoubled my efforts, passed the exam, and five years later I scored an 4.5/5 on my master's thesis in Artificial Intelligence.